Mehdi Rizvi is a former Vice president of Citibank Singapore, where most recently he has been looking after Citi bank's Global Technology retail bank innovation. Dynamic results-driven career spanning over 24 years globally and regionally with vast experience in Innovation, Product Management, Program/Project Management, Customer and Business management, Vendor management and Data Centre management across top Financial institutions. From 2010-2016, He was a Global Product Manager and Customer Champion in Citibank GCB consumer Innovation Lab in Singapore, working closely with Business to understand their pain points and providing them innovative technology solutions, conducting POC and implementing the solution in collaboration with business and technology teams. He has managed programs of worth millions of dollars globally. He has 3 Master Degree in Business & Finance, Technology and Statistics from SMU, Preston and Karachi University.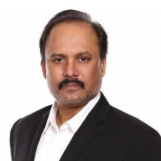 Qalb-e-Hussain is a qualified Mechanical Engineer with Masters in Industrial management and MBA Degree makes him competent for Technical and Managerial Skills. His Career spans spreads on 10 years with Technical Experience from World's top Automotive Brand as HONDA and then later diverifying to Marine sector by working as Superintendent in V.Group and then finally moving to Subsea Services. He has certifications in ISO QMS Lead Auditor, ROV Pilot/Technician, Hydraulic Troubleshooting's, Paint Inspections, Soft Interpersonal Skills, Planning Dry Docks, Root Cause Analysis and Designing customised ERP's in planning stage. He understands the dynamics of the Subsea Services industry with the future needs of indulging innovations such as ROV's, Real time viewing of Operations, Eco Friendly Tools. His achievements include setting up First ROV for commercial Hull Cleaning operations in Singapore with Hull Wiper and making Strong Marketing and ERP platforms for Subsea Industry.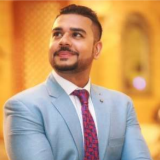 Malcolm has 30-year experience in the Marine, Subsea offshore industry. In command as Master of at least 10 years' experience. With the remaining years in QHSE management. He is expert in producing the documentations as per the IMCA and CDAS requirements for the Diving Operations and QHSE related. His main contributions include to get the ISO 9001:2015 registrations, Biz Safe Level 3 registration and CDAS (Commercial Diving Association of Singapore) registration.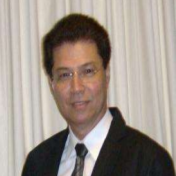 110 Tuas South Ave 3, #03-14 The Index, Singapore 637369