ROV HULL CLEANING (HULLWIPER)
Mola Subsea Services is partnered with the world's Best ROV hull cleaning service provider HullWiper to offer Hull Cleaning services in Singapore for the most efficient environmentally friendly solution.
HullWiper collects marine fouling removed from hulls, rather than polluting local port water and risking the spread of harmful invasive species. Captured residues are pumped into a filter unit and then deposited into dedicated drums onshore, which are collected by a locally approved environmental waste disposal company. The effectiveness of HullWiper's filter system in cleaning the waste water has been verified by AMT Environmental, an environmental analysis and consulting professional. A clean hull also improves a vessel's speed and reduces carbon emissions.
HullWiper sprays adjustable high-pressure seawater jets directly onto a ship's hull at a very high velocity to dislodge waste materials, without using scrubbing, harsh chemicals or
abrasive materials required for traditional methods. Unlike traditional brush cleaning,
Hullwiper uses high-pressure jets for cleaning, thus leaving expensive antifouling surfaces
smooth, intact and undamaged. The use of high-pressure jets for cleaning ensures that
HullWiper does not damage the ship's expensive antifouling coatings
Below are the List of Paint companies who have provided Testimonials for the Hullwiper
deemed Safe for cleaning of their Antifouling's including Silicon Based Coatings.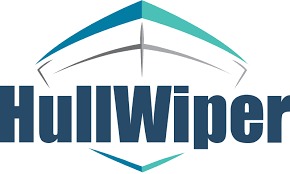 Please feel free to contact us for an instant quote

110 Tuas South Ave 3, #03-14 The Index, Singapore 637369